After Sony, Microsoft has finally shed some light on their next-gen console. Previously known as Project Scarlet, is now called Xbox Series X. The announcement of Xbox Series X came as a surprise at the annual game awards of 2019, where Microsoft's Xbox leader, Phil Spencer revealed the next-gen Xbox Series X. Now, you've heard about the announcement but what's inside the new Xbox? Let's find out.
Specs
According to Phil Spencer, Xbox Series X is 4 times more powerful to its predecessor Xbox One X and it's also the most powerful Xbox of all times. He also mentioned that 'Xbox Series X' will set a new bar for Speed, Performance, and compatibility.
Xbox Series X will be equipped with AMD's Navi chipset which means that much like Sony's PlayStation5, Xbox Series X will also have ray tracing support that could provide amazing graphics quality and whole new gaming experience for console gamers. Moreover, Xbox Series X will feature GDDR6 memory that will make this next-gen console immensely fast so we can expect lag-free gaming. Also, An SSD will be used that will boost the loading time of the game so you won't have to stare at your monitor for no reason. We don't know much about the whole specs but we might know more when Microsoft decides to reveal more about their next Xbox.
Design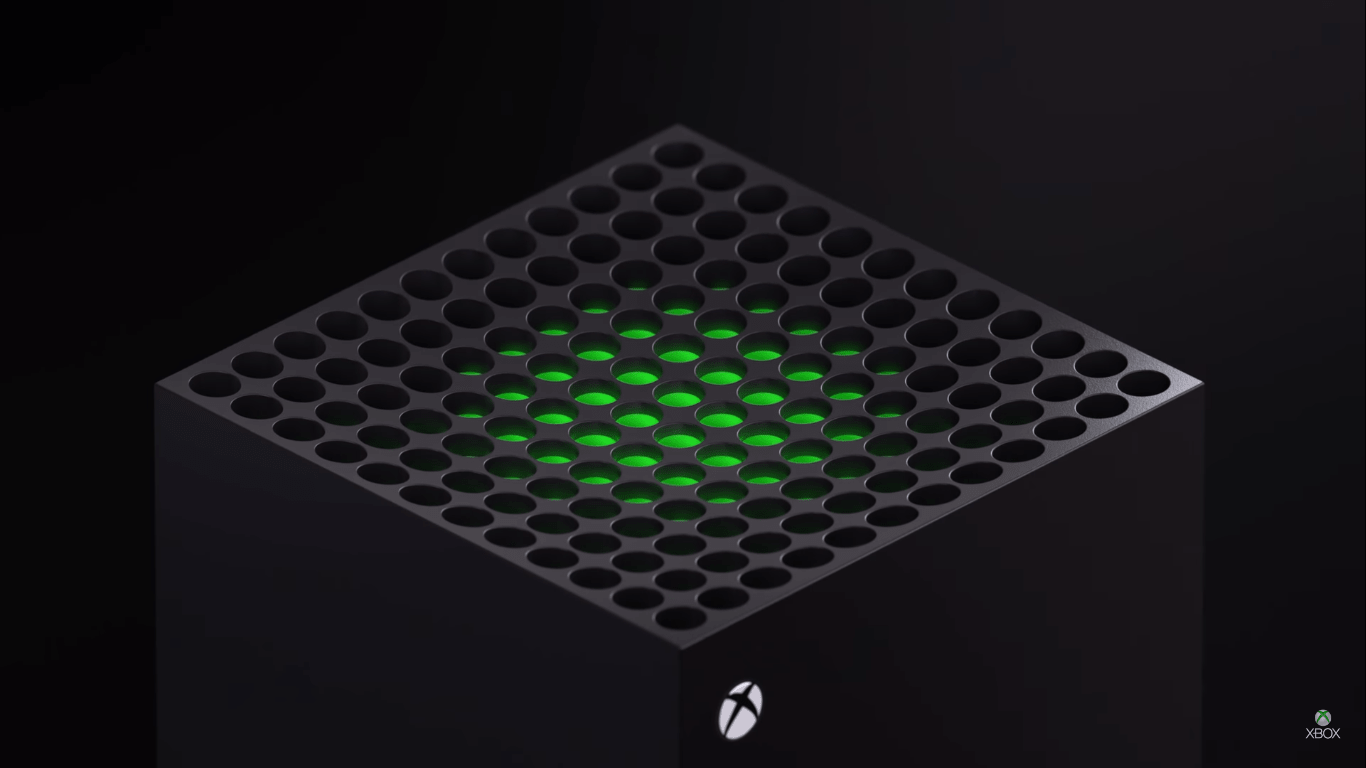 Gamers around the world have mixed feelings about the design of this upcoming Xbox Series X because it is nothing like a console that we've ever seen. Some critics believe that the design is inspired by 'Tower PC' because it looks awfully like it. From what we can see, There's a disc slot for Blu-ray discs and a single power button on the front along with a USB port at the lower-right corner.
Much like PlayStation5, This console also features a massive duct for air cooling. AMD already has a bad reputation when it comes to overheating CPU's and with all these massive vents for cooling, we are a little suspicious.
It seems like all the ports and USB slots are hiding at the back of the console which is yet to revelled and because Xbox Series X is still in development, we might not get to see what's hiding behind this massive tower.
This time around, It looks like we might be getting a wireless controller for this console and if this is the case then Xbox Series X can have the upper-hand when competing against PlayStation5.
Games
Much like the PlayStation5, Xbox Series X will also have the backwards-compatibility support which means that you will be able to play the games of Xbox One X, Xbox One and Xbox 360 so you don't have to wait for new games to be released. In the meantime, Halo Infinite is the first title that will be released on Xbox Series X along with another game called 'Sensua's Saga: Hell Blade 2'.
Halo Infinite will be the sixth instalment in the series and will feature the story of Master Chief and his battle against his enemies. Halo Infinite is all set to release along with the next-gen console.
Release Date
In case I haven't mentioned, This console will be released in Holidays 2020 which means that we'll be getting our hands on this next-gen console at the end of December 2020. Both next-gen consoles, PlayStation5 and Xbox Series X will be released around the same time of the year so we can expect some fierce competition between them.
The price of this console is not obviously not revealed yet but we believe that it will cost somewhere around $500 but we don't know that for certain.
That's All Folks! Like our content? Let us know in the comments below!